Background
This encyclopedia of eBooks is being developed by the Office of Research Services to serves the faculty and graduate students in the College of Education and Human Services at Utah State University.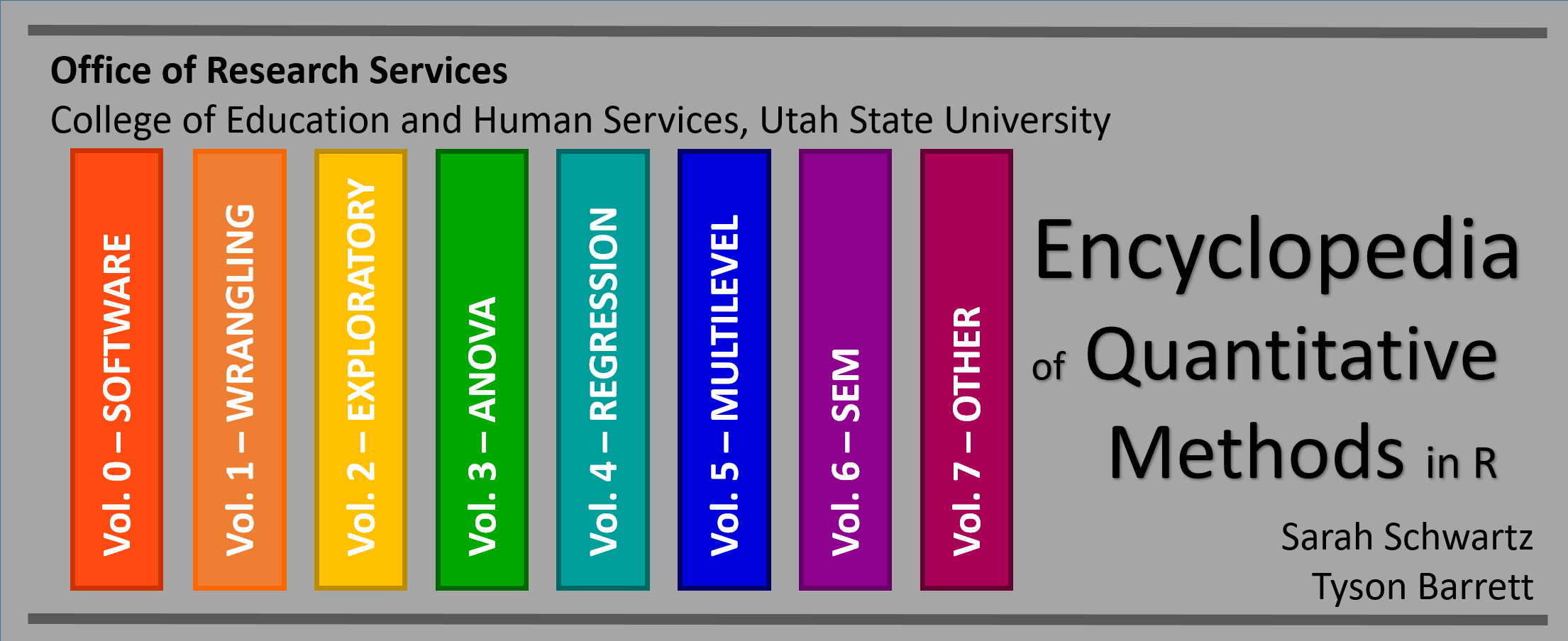 Purposes
The three main purposes are to:
Provide reference material for graduate quantitative methods courses (EDUC/PSY 6600, EDUC/PSY 7610, PSY 7650, ect.)

Support college wide workshops given by the Statistical Consulting Studio and Data Science and Discover Unit
Facilitate individual consultations with the authors pertaining to research.

Copyright © 2018 Sarah Schwartz & Tyson Barrett. All rights reserved.